5th May CLEP-2 2nd Day Webinar Reading Material - Live Youtube APSCERT Lesson. The second day of the Webinar is with the concept "Teacher Motivation - What Makes a Good Teacher?" by Dr Shoba K.N., Asst. Prof., Dept. of English, Anna University, Chennai. from 11 am to 12 Noon of 5th May 2020. Reading Material for this Webinar and Youtube Link of this Webinar is available below.
TEACHER MOTIVATION - 'WHAT MAKES A GOOD TEACHER?'
Motivation is not completely a new term. What is interesting about it is that it is commonly assumed to be a good thing that goes in influencing individual's behaviour and performance at work.
Teacher motivation naturally has to do with teachers' attitude to work. It has to do with teachers desire to participate in the pedagogical processes within the school environment. It has to do with teachers' interest in student discipline and control particularly in the classroom. Therefore, it could underlie their involvement or non-involvement in academic and non-academic activities, which operate in schools. The teacher, is the one that translates educational philosophy and objective into knowledge and skill and transfers them to students in the classroom. Classroom climate is important in teacher motivation. If a teacher experiences the classroom as a safe, healthy, happy place with supportive resources and facilities for teaching for optimal learning, he/she tends to participate more than expected in the process of management, administration, and the overall improvement of the school.
The teacher commands and emits the image of one who improves knowledge and the physical conditions of the classroom through orderliness, discipline and control. He makes diagnosis of student's feelings and attitudes inferred by their behaviour and response in the classroom environment. Hence Lash and Kirkpatrick (1990) concluded that in the absence of school programmes the major responsibility of working with children in the school rests with the teacher. Likewise, Maehr and Midgley (1991) affirm that what takes place in the classroom, even though the classroom itself is not an island, is critical. Therefore, depending on the degree of congruence with classroom practices and school environment, teachers teaching activities may dilute or enhance students' performance.
Effectiveness is the "what of change" while improvement is the "how of change" (Stoll and Fink 1996). Teacher motivation, therefore, is anything done to make teachers happy, satisfied, dedicated and committed in such a way that they bring out their best in their places of work so that both students, parents and the society will greatly benefit from their services.
Teachers have both intrinsic and extrinsic needs. A teacher who is intrinsically motivated may be observed to undertake a task for its own sake, for the satisfaction it provides or for the feeling of accomplishment and self-actualization. On the other hand, an extrinsically motivated teacher may perform the activity/duty in order to obtain some reward such as salary. Extrinsic motivation plays an important part in people's life. It is pre-eminent in influencing a person's behaviour.
Teaching is the noblest profession. It helps child to gain knowledge about various subjects and domains, but also helps him recognize his strengths and weaknesses to become a better human being.
A good teacher can make a world of difference in students' life, impacting everything from their classroom learning to their long-term success. A good teacher values each and every individual's ideas and opinions, who makes students feel safe to express their feelings and learn to respect and listen to others. This teacher creates a welcoming learning environment for all students.
Now here are some excerpts from the works of the famous teachers of all times.
"Children are like tiny flowers: they are varied and need care, but each is beautiful alone and glorious when seen in the community of peers." - Friedrich Froebel (1782-1852)
In 1837, Friedrich Froebel founded his own school and called it "Kindergarten", or the children's garden. He believed about the importance of early education because learning begins when consciousness erupts, education must also. Froebel labelled his approach to education as "self-activity as the child is to be led by his own interests and to freely explore them and the teacher's role, therefore was to be a guide rather than a lecture."
>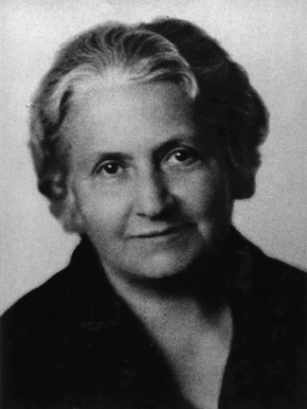 "One test of the correctness of educational procedure is the happiness of the child." -Maria Montessori (1870-1952)
Though Maria Montessori was an Italian Physician, she was best known as an educator, for the philosophy of education that bears her name as 'Montessori method'. It emphasises on the development of a child's own initiative and natural abilities especially through practical play-way method or activity-based method.
"The true teachers are those who help us think for ourselves". Dr. Sarvepalli Radha Krishnan (1888-1975)
Dr. Sarvepalli Radha Krishnan is an inspirer for educators and teachers. He firmly believed that a good teacher can guide his students to highest success in life. He further says, 'Teachers should be the best minds in the country'.
"Your best teacher your last mistake" – Dr. APJ Abdul Kalam (1931-2015)
Abdul Kalam states that 'Great teachers emanate out of knowledge, passion and compassion'. He envisioned the important role of the teachers in building the nation, as they are the back bone of any country, the pillar upon which all aspirations are converted into realities. Learning needs freedom to think and freedom to imagine and both have to be facilitated by the teacher.
"Knowledge is like fire, which must first be kindled by some external agent, but will afterward always propagate itself" – Savithri Bai Phule (1831-1897)
Savithri Bai quoted in her poem, 'Go, and Get education, which encouraged the lower castes and women, to educate themselves so as to free themselves of oppression'.
"When a doctor makes a mistake, a person goes six feet below the ground.
When a judge makes a mistake, a person is hung six feet above the ground.
But when a teacher makes a mistake, the entire batch of students is destroyed.
Don't ever look down on the teachers…" – Sudha Murthy (1950-)
Sudha Murthy advised school teachers, 'Don't lie to kids, they may be smarter than you but you have experience and patience. You should remember you are paid for the last candidate and not the first candidate. You should make children love you first then they will love your subject'.
"You may wear the tattered and torn shirt but buy a good book." Kandukuri Veeresalingam Pantulu (1848-1919)
As a teacher Kandukuri Veeresalingam Pantulu had proved that the best teacher can reform the society and encouraged girl child education. As a part of it, he installed schools for girls and chid widows.
"Independence of women is only possible through education." - Unnava Lakshmi Bai (1882-1956)
Lakshmi Bai along with her husband Unnava Lakshminarayana believed in educating girls and destitute widows. They started Sarada Nikethan a shelter for their upliftment.
You have to be your own teacher. No teacher and no follower – Jiddu Krishna Murthy(1895-1986)
Jiddu Krishna Murthy said that a teacher can be an example, by the way of his life, by his conduct, attitude and outlook. He can influence and inspire the student. He must guide the student towards a better and nobler life.
Basing on the above excerpts, we can come to an understanding that a good teacher is one who learns from his/her students, who can learn with them, and for them. One who has no bias, no fixed point of view, opens eyes to see and explore life and learning itself is called a good teacher. The teacher also must be honest in his / her own value to work, from there, on helping the students to build their own self-esteems. Good teachers must be symbol of love and kindness. They are someone who will do everything in their power to make every child feel loved and successful in some way because all children learn differently and are their own unique individuals. They derive absolute satisfaction from seeing their pupils contribute to making life more meaningful to fellow human beings.
A good teacher needs to be knowledgeable, resourceful, communicative, adaptable, tactful, hardworking, confident, tolerant, credible, honest, humble, impartial, patient, open- minded, friendly, amicable, helpful, affable, approachable, practical, cooperative, optimistic, voracious, vivacious, sociable, generous, thoughtful, agreeable, benevolent, enthusiastic and level-headed. 'Good teaching is keeping oneself in the shoes of one's students.'
Do we identify any of the good qualities in the case study of a teacher given below?
Srinivas, a school assistant in Mathematics, in ZPHS, Pullacheruvu, the boarded Mandal of Prakasam dt., part of Nallamala forest range. He is one amongst the best teachers of Prakasam dt. His students are from the tribal community. He has been striving to change the fate of the children by providing them good education. Though he has been working in the school since 2013, he has not availed any leave so far. He is delivering his services by extending his working hours from 8.30 am to 6.00 pm while conducting study hours. He not only teaches Mathematics but also guides 8th class students to attend NMMS competitive examination to get scholarship for their higher studies. Every year more than 15 students are benefited from this initiative. So, to facilitate those students in a better way, he prepares material for that exam in Mathematics, Science and Social Studies. He would equally concentrate on tenth class students to gain 10 points and some of them even got admission in IIIT. He is amicable, empathetic and hard working. Though he has many good qualities of a teacher, he never applied for the best teacher award.
Write at least 3 exemplary qualities identified.
1.
2.
3.
WHAT MAKES A GOOD TEACHER? QUALITIES OF A GOOD TEACHER
Responsible Genuineness Resourcefulness
Patience
Determination
Warmth
Kindness
Creativity
Passion
Forgiveness
Conscientious
Leadership
Empathy
Adaptability
Intuitiveness
'Knowing oneself and each other'
1. I am a teacher because……………………………………………………………….
2. The things I enjoy about being a teacher ……………………………………………..
3. The things I don't enjoy about being a teacher …………………………………………
4. My three main qualities as a teacher are ……………………………………………...
5. I think the main role of a teacher is to ……………………………………………
6. I like learners who ………………………………………………………………
7. My learners think I am…………………………………………………………………....
8. At the end of a class I usually feel ………………………………………………………………
9. I think teaching is a/an ……………………………………………………. profession
10 If I weren't a Teacher, I would like to be a/an ……………………………………..

Studies of effective teachers have tended to reveal that they
◗ show enthusiasm
◗ have well-managed classrooms
◗ provide students with the maximum opportunity to learn
◗ maintain an academic focus
◗ have high, rather than low, expectations of what students can achieve
◗ involve all students in the lesson
◗ use strategies to keep students on task, motivated and productive
◗ impose structure on the content to be covered
◗ present new material in a step-by-step manner
◗ employ direct (explicit) teaching procedures when necessary
◗ use clear instructions and explanations
◗ use a variety of teaching styles, methods and resources
◗ frequently demonstrate appropriate task-approach strategies
◗ monitor closely what students are doing throughout a lesson
◗ adjust instruction to individual needs, and re-teach content where necessary
◗ provide frequent feedback to students
◗ use high rates of questioning to involve students and to check for understanding
◗ differentiate their questions according to students' ability
◗ spend significant amounts of time in interactive whole-class teaching; but also use group work and partner activities when appropriate.
Take a moment, think and choose the qualities listed above which you think you possess.